$2900000 / 6000ft2 - Development Site w/existing structure on lot/Up to 6,000 sqft buildabl (25-31 27th Street)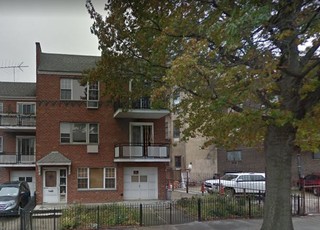 Location:
Astoria, NY
Development Site (with existing structure on lot).
25-31 27th Street, Astoria, NY
EXCELLENT ASTORIA LOCATON !!
Using the existing foundation and structure on this lot, as per official zoning analysis the property can be expanded to include a total of 7 units with a max of 5 floors (can add to existing structure which is a three family semi-detached, brick house with a full basement).
**The three family property on the lot is currently receiving good rental income**
Using quality housing regulations with an FAR of 2.2 - 4,785 square feet of floor area can be provided.
(This does not include the basement. If first floor is duplexed with basement this allows for an additional 1,200 square feet of floor area, totaling approximately 6,000 square feet of floor area).
Lot Size: 42' x 99' (irregular lot) WITH UNUSED FAR
Frontage: 42'.25" Depth: 99'.42"
Lot Area: Aprox. 2,175 Square Feet
Zoning: R6
Taxes: $11,500
PRIME LOCATION - 2 Blocks to train station (N/W train, Astoria Blvd. Stop)
Heart Of Astoria (1.5 blocks to 30th Avenue, 2.5 Blocks toBroadway, short walk to Astoria Park).
Plus, Easy Access to Grand Central Pkwy, BQE, RFK Bridge and 59th Street Bridge.
Contact us for more information, survey or zoning analysis.
25-31 27th Street
Astoria, NY 11102
View Map
Agent Name:
Daniela Vlacich
Broker:
Carmela Vlacich At Realty Executives
All information in this site is deemed reliable but is not guaranteed and is subject to change